We have over 900 blog websites under management, for promotion in European countries and even for the U.S. we provide many websites
With over 9 years of experience in this field, we can say that we have sufficient experience to provide you with a good and solid service.
Over the years, many blogs have been successfully published through our application. Blogs are posted with the most diverse topics.
We are Blogger Webservice, an online guest blogging agency based in Belgium. We love simplicity and perfection, and that's exactly what you'll experience when working with our "Guest Blogging Platform" application. 
By creating just one account, we give you access to many guest blogging websites where you can publish your blog posts.
Our built-in algorithm checks the contents before it can be published after the blog is posted, our editorial staff will review the content manually. This ensures quality for everyone, but the ease of publishing for all members.
Better Strategy
With our web service, you can publish guest posts on websites related to your business. That way your content gets seen by the customers searching for your services.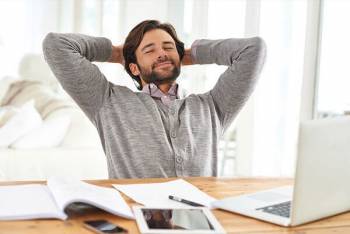 Safe Time
Save a lot of time with our blogging web service. We offer high quality blogs and many topics, all accessible with just 1 account
Better Business
Because you save a lot of time with our blog web service, you have more time to create a better relationship with your customers
Why Guestblogging with Blogger Webservice ?
Whether you are an SEO expert managing dozens of clients or an entrepreneur struggling to make money online. There will certainly come a time when you need to get your important content onto platforms with an audience.
After all, you have to build your target group, your brand must stand out and send customers to your website.
That's why finding good blogs for guest posting in the SEO world is like finding a pot of gold at the end of the rainbow – but good blog sites do exist! With just one good blog post you can already attract new customers.
Here we try to fill the gap, reducing the time needed to contact a blogger and persuade them to post an article on their website. Our platform allows you to view sites where the owners have already approved content for sharing.
All content must be original, not on prohibited topics and must be posted according to the rules – only good unique content can be posted!
With this selection of guest post blogs you can expose your content marketing, as they already have traffic and rankings. Not only this, because we only allow high quality websites, promoting your website should also have a positive impact on your website ranking.
It's win-win as visitors connect through the article and more potential customers find your site through search engines.
So what are you waiting for, sign up for a free sample pack and get started today?
Platform for Guest Blogging
Our guest blogging service is a comprehensive platform and has everything you need
have to publish blog posts on various blogging sites on the internet. We are working hard to make it easier for our bloggers to make their content visible.
When you open our application for the first time, we can guarantee that you will have your first guest blog published within minutes. And the great thing is that it works the same way for every affiliate blog site.
We know from our own experience that most blogging websites work differently. And sometimes it is so difficult and time consuming to publish a blog that you are likely to give up and go to another blog.
With our web service for posting guest articles, you save a lot of time and you can easily publish on different blog sites.
You can learn how to properly rate the blog and publish your first article by clicking here.
Available Guest Blog Websites
Once you have a paid account for our service, you will have full access to all available websites linked to our application. We serve customers in multiple countries. We currently offer guest blogging sites for the following countries:
The Netherlands: 482 Dutch websites with a .NL extension
Belgium: 90 Belgian websites with a .BE extension
Germany: 70 German websites with a .DE extension
United Kingdom: 13 English websites with the extension .CO.UK
Europe: 66 multilingual websites with a .EU extension
United States: 222 English websites with extensions .COM, .NET, .INFO, .BIZ
Publishing and Managing your Guest Blog Articles
Publishing your content is very easy with Blogger Webservice. Once you have an account with us, you can post your blogs yourself, it works as follows:
Create an account with us and you can do this by ordering a package on this page: Our packages
After you have made the payment for the package, you will receive an email with your login details
Log in to our application
Create a campaign
Click on the button "post article" and choose the country where you want to publish
Choose the category and campaign for your blog
Choose the blog site where you want to publish your blog post and add your content
Click the "Publish" button and your content will be immediately published on the selected website
After you have published your blog, you can always change it (lifelong).
Check this page for more information about: How do you publish the first blog post?
Start improving your brand today with Guest Blogging
The Blogger web service guest blog tool was created to help professional bloggers. Our Guest blog platform makes it possible to draw attention to your brand, products or services. Much more comfortable and less time consuming.
We focus on brand building and not link building, our bloggers blog about products, services, news, service experiences and more.
Participate and improve your online visibility in search engines such as Google and Bing.
Traffic when you blog
Traffic when you don't blog